Wednesday, April 20, 2005
Roar Of Jubilation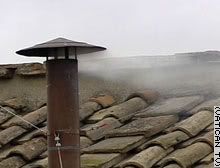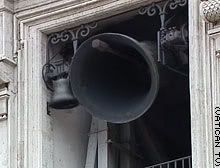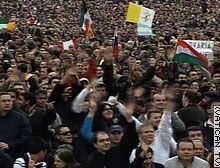 19 April 2005 - 11:50 pm (Manila Time)
Flag-waving pilgrims in St. Peter's Square chanted: "Viva il Papa!" or "Long live the pope!" as white smoke came out from the Sistine Chapel chimney ignited the crowds spirits when the vote was confirmed.
20 April 2005 - 12:04 am (Manila Time)
The Great Bell of St Peter rings announcing that a new Pope has been elected.
I had goosebumps the moment that I heard the first bell toll. The crowd broke into a roar of jubilation. Awaiting the name of the 265 Pope to be announced by Cardinal Jorge Arturo Medina Estévez