Saturday, May 14, 2005
Amazing race just keeps getting better and better each season. The Amazing Race 7 is pumped up with adrenalin, drama and spectacular sceneries . My sister and I were watching the finale episode and we were just so into it, bigtime (ocassional screaming, side comments etc.). I'm so happy that Uchenna and Joyce won the race, worthy winners I must say.
Amazing Race & Winners!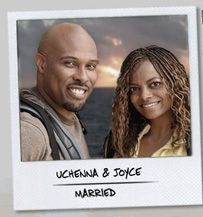 Another reality-show that I like, never missed one episode, is American Idol. Finally Anthony Fedorav is out from the competition. I didn't like him that much but despite that I must admit that he has improved alot but just not good enough. Pouting Constantine is also missed I just wish that he is still in the final three. The final three of the season four American Idol are Carrie Underwood, Vondell and Bo Bice. All of them are really good but I'm leaning on Bo to win but i have a hunch that Carrie would take home the title. I just have keep my fingers and toes crossed!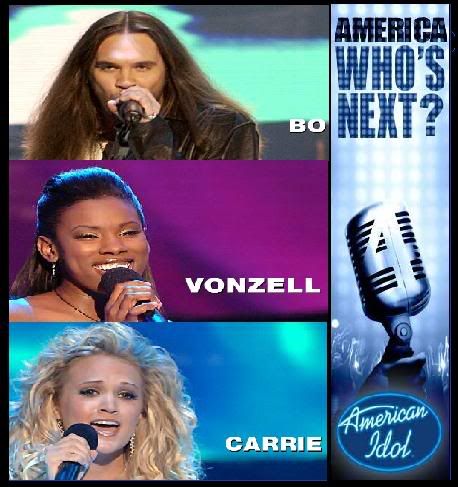 Labels: American Idol, Reality TV