Friday, October 21, 2005
Updates on my Favorite Artists:
Lea and Rob are expecting, Lea Salonga- Chien is 7 weeks pregnant prior to the report of GMA 7's Saksi. I'm really happy for Rob and Lea, a very lucky baby for that matter. Lea has an upcoming concert in Cebu by the first week of December, if i'm not mistaken, with this recent update would she still continue the concert? I wonder. Hope she takes extra care of her self.
Savage Garden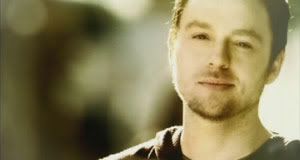 Eversince the band dissolved I haven't been closely watching Darren Hayes solo career. In my opinion, I'm really glad he turned his hair color to black, it compliments the color of his eyes. It's more appealing rather than having it blond. I'm still really hoping and wishing that Darren and Daniel would be "Savage Garden" again. Listening to Darren Hayes new solo music, I still feel that there is something lacking... I really miss the band. The announcement of releasing "the best of album" was just a great news. I am definitely looking forward to the album.
Truly Madly Completely - The Best of Savage Garden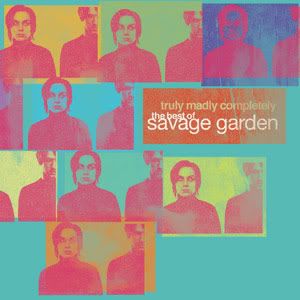 The tracklisting of 'Truly Madly Completely - The Best of Savage Garden'. 12 digitally re-mastered. The album would include Savage Garden classics, as well as 5 rare b-sides and two brand new Darren Hayes songs -'So Beautiful' and 'California' having 17 tracks in total.
The album would be released by November of this year.
Here is the full audio sequence as it will appear on the album.
1. I Want You
2. I Knew I Loved You
3. To The Moon And Back
4. Hold Me
5. Santa Monica
6. Crash And Burn
7. Break Me Shake Me
8. Truly Madly Deeply
9. The Animal Song
10. Affirmation
11. So Beautiful - by Darren Hayes
12. California - by Darren Hayes
The B Sides
13. I Don't Care
14. I'll Bet He Was Cool
15. Love Can Move You
16. Fire Inside The Man
17. This Side Of Me
Labels: Lea Salonga, Tittle-tattle