Monday, October 31, 2005
!!!HaPPy HaLLoWeeN!!!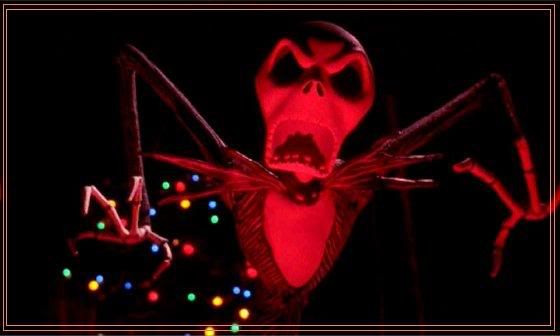 ??Trick or treat??
Friday, October 28, 2005
PBB Tidbits

Pinoy Big Brother has received tons of criticisms by its viewers and some conservatives. The show has been suspended once by the MTRCB and are currently facing a lot of controversies from the authenticity of the text votes, housemates audition, the host's "job fit" (Willie in particular), the PBB theme song rip off, just to name a few.

Amidst all of these controversies the show has improved a lot compared to PBB's first episodes but still not good enough to top the TV ratings. There are only 8 housemates left namely Jason, Nene, Say, Cass, Uma, Jenny, Franzen and Sam. I'd like Nene to win, she is a good team player, simple and talented. For those die-hard PBB fans out there I've posted Sam and Say's "Magmahal Muli" lyrics and a mp3 link. The link will be active for only 90 days. I'd be posting some mp3 links here from time to time but I'm still contemplating if I should dedicate a page solely for mp3 links that I'd like to share.

Tomorrow is the start of a long holiday for my little brother, his classes would resume by 7th of November. Sheesh... that's too long considering that we are not yet in good terms. Well actually I tried to patch things up but he is just one tough cookie. I'm able to use my other brothers' laptop but its not yet set up for broadband. My mom already has a tentative date as to when my dad is coming home with my oh so sweet brand new laptop, I'm just dreaming away till then.

This is it for now, here's the lyrics and enjoy the mp3.

Magmahal Muli
Composed by: Sam Milby
Translated in Filipino by: Jun Bob Dela Cruz
Sung by: Sam Milby & Say Yutadco

Umaasang magmamahal muli
Ang buong akala ko ay siya na
Kabiguan ang napala
Paghilom ng puso'y hindi madali
Ang malamang mahal mo'y
Walang pag-ibig sa iyo

Chorus:
ang umasang magmahal muli
Ang siyang magagawa
Huwag hanapin ang pag-ibig
Ito'y darating sayo

Bridge
aking naranasan Ohh...
ang pagluha tulad ng sa ulan

Repeat Chorus

ang umasang magmahal muli
ang syang magagawa
huwag hanapin ang pag-ibig
ito'y darating...
ito'y darating ...
ito'y darating sayo
ito'y darating sayo

This link expires for 90 days, so for those who fancy this song just click the link below. Happy listening : )
Sam Milby & Say Yutadco- Magmahal Muli.mp3

Labels: Lyrics and Tunes, Reality TV




Monday, October 24, 2005




Thoughts on LIFE

I wish that I could share my thoughts that's been troubling me since yesterday. Due to the sensitivity of the topic I'll try my very best not to get carried away and spill my beans.

I don't have a lot of friends, I don't even believe in having a "best friend" but I do have "close friends". I'd rather have 1 real friend rather than having a bunch of them who talks behind your back and I have the experience to back-up this theory. With this in mind, I can proudly boast that I give 110% to my treasured "close friends". We might not meet on a daily basis, or even text each other regularly but one thing is sure, I will be there If you need me. If you need to talk, if you need to cry, to smile and brighten up your day, I'll definitely be the there, 100% guaranteed or your money back.

This also applies to my close relatives, my sister can attest as to how mature I have grown. I speak out when I know and believe that I have the best intentions. I can be passionate to a cause that everybody just sets aside, or taken for granted. If you've known me a few years back ( 6-7 yrs to be precise) you'd be probably be surprised as to how I am able to speak up for myself. I was a goody-to-shoes then, I wanted to please everybody, naive and gullible. I remember a friend who told me that I was gullible and yet he took advantage of me being gullible instead of correcting it (Haha good thing he's not my friend anymore). I look back and I am thankful for what I've been through, it might not be a pleasant experience but it helped me to be what I am now.

Strong as I may seem I also have my faults, hoping that someday I'll look back and smile knowing that I have grown and learned another valuable lesson.

OT: Ain't blogging neat??

Now on the lighter side...


a scene from "Piring" from Bikoy.net
If your planning to go out and watch a movie, I'm inviting you to watch "Piring" at Greenbelt 1 Cinema 2. This is an indi-film or independent film by Dianne Sibal at Ranina Sanglap, a DLSZ Alumni, their film is included in the "Cinemanila Film Festival". We ask for your suppport.

This would be it for now... till next
Labels: Thinking.Out.Loud
Friday, October 21, 2005




Updates on my Favorite Artists:

Lea and Rob are expecting, Lea Salonga- Chien is 7 weeks pregnant prior to the report of GMA 7's Saksi. I'm really happy for Rob and Lea, a very lucky baby for that matter. Lea has an upcoming concert in Cebu by the first week of December, if i'm not mistaken, with this recent update would she still continue the concert? I wonder. Hope she takes extra care of her self.

Savage Garden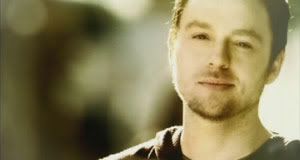 Eversince the band dissolved I haven't been closely watching Darren Hayes solo career. In my opinion, I'm really glad he turned his hair color to black, it compliments the color of his eyes. It's more appealing rather than having it blond. I'm still really hoping and wishing that Darren and Daniel would be "Savage Garden" again. Listening to Darren Hayes new solo music, I still feel that there is something lacking... I really miss the band. The announcement of releasing "the best of album" was just a great news. I am definitely looking forward to the album.

Truly Madly Completely - The Best of Savage Garden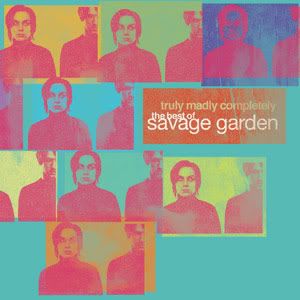 The tracklisting of 'Truly Madly Completely - The Best of Savage Garden'. 12 digitally re-mastered. The album would include Savage Garden classics, as well as 5 rare b-sides and two brand new Darren Hayes songs -'So Beautiful' and 'California' having 17 tracks in total.

The album would be released by November of this year.

Here is the full audio sequence as it will appear on the album.

1. I Want You
2. I Knew I Loved You
3. To The Moon And Back
4. Hold Me
5. Santa Monica
6. Crash And Burn
7. Break Me Shake Me
8. Truly Madly Deeply
9. The Animal Song
10. Affirmation
11. So Beautiful - by Darren Hayes
12. California - by Darren Hayes

The B Sides

13. I Don't Care
14. I'll Bet He Was Cool
15. Love Can Move You
16. Fire Inside The Man
17. This Side Of Me

Labels: Lea Salonga, Tittle-tattle




Tuesday, October 18, 2005




The Last laugh is mine!

I won't be able to post anything here for a couple of days *sighs* and I actually have the silliest story and reason behind my sudden deprivation to access our computer, desktop computer to be precise.

Strike One:
My little 16 yr old brother (the youngest and although he's taller than me, eleven inches at that, I'd still like to call him my little brother) and I had an argument last Sunday. My niece who was visiting us that day asked for my help in finishing her Philippine Flag project. I agreed to help her and enthusiastically started the project. I wanted to use MSword and print out the stars and sun shapes for uniformity. I was also hesitant as to how many rays of the sun our Philippine flag had, it was a battle between 8, 11 and 12 rays (hey it's been quite a while that I haven't seen the flag nor sang the national anthem) thus I also wanted to search the web for the remaining details. My brother, a Ragnarok addict, was using the desktop computer and playing... ragna, what else. I politely asked him if Nicole and I could use the computer for her project and he responded with a low voice "NO, You can't". I pleaded that we wouldn't take long we just really need to print a couple of pictures. He again disagreed and said "maghanap kayo ng map, nandun yun (Find a map, you'll find details about the flag there)". My previous disposition suddenly tainted by his rude responses. I argued that I don't have a map of the Philippines and that if by any chance that anyone has a map it would be him, since he still in highschool. I told him to produce the map and he argued that "Hindi naman siya ang may kailangan bakit siya ang maghahanap (I'm not the one in need, why should I find the map for you)" and I argued "You suggested it, you find the map". I decided to walk away and just end the conversation.

Strike Two:
Later that evening, I just came home from my aunt's house to drop off Nicole. Since my sister and I missed the PBB nomination night, we had a healthy discussion about the 5 housemates that were nominated. My brother was in our room (he sleeps at our room ever since the aircon was installed) already lying in his cushion bed after eating his pasalubong. He was making a big fuss on how he wanted to sleep early but Nicole was around. One of his pet peeves is Nicole. Although Nicole tends to be really naughty and is a drama queen in the making, bottom line is she is just a kid and we as adults just have to guide and correct her "not so nice deeds". Well... JC being our youngest is definitely the spoiled one in the family since he can almost get away with anything he wants, even my mom can't control him. Maybe he is threatened by the attention that nicole is getting from us, especially my mom. My effort to further prevent a squabble between us and opted to got outside our room and use the desktop computer. He followed me to the computer and began pressing "Alt F4" closing all the windows that I opened. We again argued, he wanted to use the computer and I said I thought you are already sleepy, I stood my ground just continued as he pressed "Alt F4". My bubble popped as I utter the words "Ikaw nalang ang magcomputer, Wag kang makapasok pasok sa kwarto ko! and I banged the door. I even bought my brother his request hot fudge sundae at mcdo and this is what I get.

Strike Three:
He placed a password at our desktop computer... a very childish and ungrateful gesture. I'll try to understand him but for now I despise him... And would promise revenge Harhar the last laugh is mine! (talk about being mature huh?, desperate times call for desperate measures!)


Note: The desktop has 24 broadband internet access and my laptop is still in hibernation. The reason that I was able to post this was with the help of my mom and allies here at the house. till next...




Friday, October 07, 2005




Mobile.Phone.Theft

I haven't posted anything here for over a week, not because of non-existent thoughts and ideas, it's actually the complete opposite. Every attempt to post it here my mind just goes...blank... thus I decided to take it slow, one idea at a time.

Last Friday, the start of SM Southmall's 3-day sale, my brother lost his mobile phone to a "pickpocket". This was the 3rd time he lost his phone and for the month of September this was the 2nd time, just really bad luck. I myself was a victim of "pickpocket" twice. I lost my first mobile phone Nokia 5510, four years ago, at Astrovision Southmall and lastly a Nokia 6600, two years ago, at ATC National Bookstore. Good thing that I have a G-Plan thus I can retrieve and still use my number, incase of loss. We usually don't make an issue out of this, you just have to calmly say that you lost your phone and narrate as to what happened so that we are aware and we could update our respective address books.

A few months ago my sister witnessed, first hand, some robbers/snatchers at work. My sister and a couple of her friends were having coffee at Alabang Town Center's Coffee Bean and Tea Leaf, all of the tables were occupied at that time. The table adjacent to where they were staying was occupied by two middle-aged women, they were the snatchers target. The coffee shop has see through glass for walls and is located at "Corte de las Palmas".

There were three culprits involved, a man in his late thirties and two women, one in her late fifties and the other in her late twenties. The woman, in her late fifties, was outside waving while the other woman inside the coffee shop was holding a camera phone. They were already creating a scene and all of the people inside the coffee shop, out of curiosity, were already looking at them. While this was all happening a man slowly approached and grabbed the bag of the middle-aged woman. My sister, who was not looking at the scene outside, stood up, pointed her finger and shouted "I saw that!" The man dropped the bag, attempted to run but the barista caught him. My sister, the two middle-aged women and the snatcher was brought to ATC's Security Office. An office personnel automatically recognized the "snatcher", since this wasn't the 1st time that they caught the man. He said that the snatcher's "modos- operandi" (how they steal) is that they come in groups, distract the target before they steal away the victim's bag or mobile phone. My sister has already given her statement and asked if she be excused.

If I was my "old self" I'd probably advise that "Maybe the person, who stole your or my phone, badly needed the money. Maybe his/her mom is sick and needs to buy medicine or maybe he/she has to pay for his/her own education". Well, If you'll ask me now...What ever I said before is crap! Cause for whatever reason a person must not steal someone else's money, mobile phone etc. The "culprit" should also consider the victims, that like them, they are also striving to live and to provide for their everyday needs and for some their Family's needs.

It's really disappointing to think that Las Piñas and Alabang was once a quite and safe place but now are swarming with pickpockets and hoodlums. What ticks me off the most is when "the person who stole" your phone still uses your number! Don't they have the decency to at least change the number…?

In relation to my brother's lost mobile phone last Friday, you see as the eldest I have taken it upon me to register my siblings' mobile numbers to My Family Globe Tracker, I tried to locate the stolen phone. The tracker replied "The unit is currently turned off", just to double check I decided to call my brother's number and was surprised to hear it ringing. A woman answered:

Woman: "Hello"
Me: "Who are you?"
Woman "Hello"
Me: "Who are you?"
Woman: "My name is Abigail, who is dis?" (My spelling is not wrong that was how she pronounced the word "this")
Me: "I'm expecting my brother to answer, why are you taking this call?"
Woman: …silenced… for a few seconds
Me: "I'm expecting my brother to answer, why are you taking this call?"
Woman: "Who is dis, who's your brader?" (My spelling is not wrong that was how she pronounced the word "this" and "brother")
Me: "Philip"
Woman: …silenced… for a few seconds
Me: "The nerve… you stole my brother's cell phone and your still using his number?" ang kapal ng mukha mo!
Woman: "How are you siyur?" (My spelling is not wrong that was how she pronounced the word "sure")
Me: "This number is in my address book named after my brother and this number is also registered to my family tracker, ang kapal talaga ng mukha"
Woman: "Talk to your brader!"
She turned off the phone.

She answered the phone with an aggressive tone and tries hard to speak in English so I went along for the ride. I was puzzled as to the text that I received from tracker, the unit was off, versus the call I made. I double checked the number I called using my sister's address book and it turned out, the number I called was the 2nd mobile phone that was stolen from my brother. Ahah! I again tracked the number and "Abigail" is in the general area of/near RCBC Plaza, Ayala Ave. cor Sen. Gil Puyat Ave. (Buendia Ave.) Salcedo Village, Makati City.

We should all be extra careful with our gadgets/ belongings, especially in public places.

Labels: Thinking.Out.Loud




Thursday, October 06, 2005




Just a Random Thing

I haven't posted anything here for over a week, not because of non-existent thoughts and ideas, it's actually the complete opposite. Every time I attempt to post it here my mind goes...blank... thus I decided to take it slowly, one idea at a time.

Last Friday, the start of SM Southmall's 3-day sale, my brother lost his mobile phone to a "pickpocket". This was the 3rd time he lost his phone and for the month of September this was the 2nd time, just really bad luck. I myself was a victim of "pickpocket" twice. My first mobile phone Nokia 5510 and lastly a Nokia 6600 *ouch*. I lost my 5110, four years ago, at Astrovision Southmall and 6600, two years ago, at ATC National Bookstore. Good thing that I have a G-Plan thus I can retrieve and still use my number, incase of loss. We usually don't make an issue out of this, you just have to calmly say that you lost your phone and narrate as to what happened just so that we are aware and we could update our respective address books.

A few months ago my sister witnessed, first hand, some robbers/snatchers at work. My sister and a couple of her friends were having coffee at Alabang Town Center's Coffee Bean and Tea Leaf, there were only 3 tables occupied at that time. The table adjacent to where they were staying was occupied by two middle-aged women, they were the snatchers target, and the other table was occupied by another group of people. The coffee shop has see through glass for walls and is located at "Corte de las Palmas". There were two people outside waving and somewhat already creating a scene that all of the people inside the coffee shop, out of curiosity, were already looking at them. While this was all happening a man, who was already in his late twenty's, slowly approached and grabbed the bag of the middle-aged woman. My sister, who was not looking at the scene outside, stood up, pointed her finger and shouted "I saw that!" The man dropped the bag, attempted to run but the barista caught him. My sister, the two middle-aged women and the snatcher was brought to ATC's Security Office. An office personnel automatically recognized the "snatcher", he was also caught before. He said that the snatcher's "modos- operandi" (how they steal) is that they come in groups, distract the target before they steal away the victim's bag or mobile phone. My sister has already given her statement and asked if she be excused.

If I was my "old self" I'd probably advise that "Maybe the person, who stole your or my phone, badly needed the money. Maybe his/her mom is sick and needs to buy medicine or maybe he/she has to pay for his/her own education". Well, If you'll ask me now...What ever I said before is crap! Cause for whatever reason a person must not steal someone else's money, mobile phone etc. The "culprit" should also consider the victims, that like them, they are also striving to live and to provide for their everyday needs and for some their Family's needs.

It's really disappointing to think that Las Piñas and Alabang were once a quite and safe place but now are swarming with pickpockets and hoodlums. What ticks me off the most is when "the person who stole" your phone still uses your number! Don't they have the decency to at least change the number…?

In relation to my brother's lost mobile phone last Friday, you see as the eldest I have taken it upon me to register my siblings' mobile numbers to My Family Globe Tracker, I tried to locate the stolen phone. The tracker replied "The unit is currently turned off", just to double check I decided to call my brother's number and was surprised to hear it ringing. A woman answered:

Woman: "Hello"
Me: "Who are you?"
Woman "Hello"
Me: "Who are you?"
Woman: "My name is Abigail, who is dis?" (My spelling is not wrong that was how she pronounced the word "this")
Me: "I'm expecting my brother to answer, why are you taking this call?"
Woman: …silenced… for a few seconds
Me: "I'm expecting my brother to answer, why are you taking this call?"
Woman: "Who is dis, who's your brader?" (My spelling is not wrong that was how she pronounced the word "this" and "brother")
Me: "Philip"
Woman: …silenced… for a few seconds
Me: "The nerve… you stole my brother's cell phone and your still using his number?" ang kapal ng mukha mo!
Woman: "How are you siyur?" (My spelling is not wrong that was how she pronounced the word "sure")
Me: "This number is in my address book named after my brother and this number is also registered to my family tracker, ang kapal talaga ng mukha"
Woman: "Talk to your brader!"
She turned off the phone.

She answered the phone with an aggressive tone and tries hard to speak in English so I went along for the ride. I was puzzled as to the text that I received from tracker, the unit was off, versus the call I made. I double checked the number I called using my sister's address book and it turned out, the number I called was the 2nd mobile phone that was stolen from my brother. Ahah! I again tracked the number and "Abigail" is in the general area of/near RCBC Plaza, Ayala Ave. cor Sen. Gil Puyat Ave. (Buendia Ave.) Salcedo Village, Makati City.

Labels: Thinking.Out.Loud